Age 51
     Occupation… Award winning Tattoo Artist
     Years fishing… 40 yrs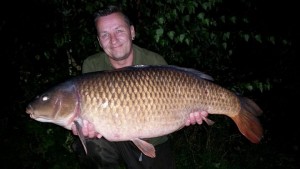 UK pb mirror 42lb 8oz
     UK pb common 37lb 8oz
     French pb 59lb common.
A bit about myself , I started fising at the age of 11 on the local drains mainly for tench roach rudd etc. I joined the army at 17 and was stationed in Germany for a couple of years where I started fishing a local lake and couldn't work out why i kept getting snapped up, until a local chap told us there were carp in the lake up to around 20lb , which I didn't believe a fresh water fish could be that big , I upgraded my kit and managed to start catching a few, biggest was around the 12lb mark which from then on I was hooked on fishing for carp.
After leaving the army I started fishing local lakes for carp by this time I was married with three boys who started fishing when they were young so was good to share some great moments with my boys.
Even after all these years I'm still enjoying my fishing maybe more than ever as I get to go virtually when I want, I've fished quite a few of the populer day ticket waters up and down the country with some good results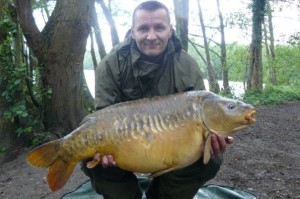 Mostly nowadays I am fishing syndicate lakes around Cambridgeshire as we are spoilt for choice
I have recently joined Vardis tackle, and Catch and Release who I look forward to working with in 2015 .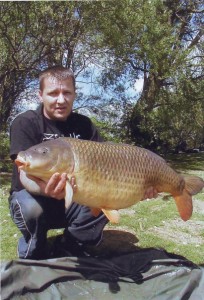 Fishing in Cambridgeshire my way. Hi everyone, well you could say I've been a bit on the quite side of late, but I can assure you all I've been very busy on the fishing front. So I would like to share with you all on my approach to a new...