Uni-Lite  –  HV-H5R
A head torch is one of the fundamental bits of kit that seems to almost be forgotten about until its too late. I know so many lads and lasses that are chasing for the ultimate light. Features and functions, comfort and practicality are all areas that are looked at on selecting these beacons of light.
We have used other lights from Uni-Lite so knew the specialised quality was going to be there and we weren't disappointed with the  Uni-Lite  –  HV-H5R
This great 220 lumen head torch has it all for the carper. Yes ok the hi-vis may not suit all but believe me when looking for this in your bag or bivvy it stands out.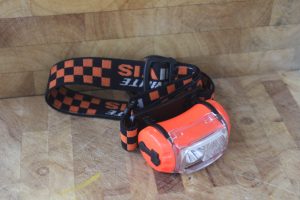 The functions of this torch are brilliant with the ability to select 3 beam strength in the white light and also a single red beam. the front slide diffuser also allows a focussed centre beam or a spread wide beam by a simple click left or right. Both red and light also have a strobe flash feature for distress.
what we love about this simple head light is the ability to go straight to red without cycling through the night vision destroying white selections, Simple hold the on/ off bottom in and wait for the red to come on and your away. This simple function means that bivvy work can be done without blowing your eyeballs out.
The simple usb charging of this torch also means that there is no need to carry spares and your bivvy charger will charge this for many cycles. typically we find 3-4 nights use from one charge is a good rule.
So for a great functioning torch with plenty of carper safe features why not check out the Uni-Lite  –  HV-H5R