Headlights may seem like the last thing on your mind when your out fishing but believe me the right one can make life so much easier.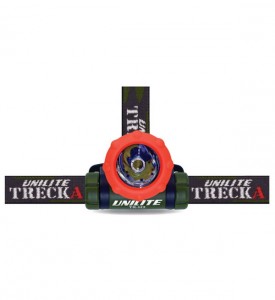 With headlights available from everywhere nowadays from petrol stations to specialist online dealers is always nice to know what's out there and what does what.
We have been lucky enough to test this cracking little model from the guys at UNILITE and for what you pay you get a whole lot of lumens. With a strong and direct 80 lumen CREE led this budget model doesn't half pack a punch. Now I have been bankside and as I hear an alarm from the other side of the lake at night I have been blinded by someone with an over powered torch and believe me its not that great. This well balanced head light is perfect for all situations on the bank, From rig tying to guiding that target into the net.
The muted green and almost camo strap screams carp but the day-glow dial and 3M scotchlite strips on the head band mean its easy to find when you need it to hand. The 3 way strap and tilting lens means once its on its on so from bush bashing to that final scoop of the net where you look you will see.
with a long battery life from the Duracell provided ( now isn't that a change) this simple but effective light will certainly be replacing my far more expensive light as my everyday lamp.
The team at Unilite do some incredible lighting options through their range so defiantly check these guys and galls out we will be
.