Name: Michael Poulter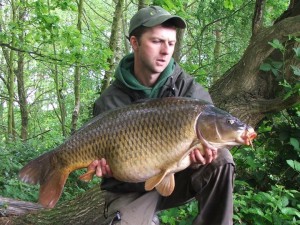 Age: A very young 42
Years fishing: 37
Favourite venue: Frimley pit 3
Nickname: Poults
Uk PB mirror: 31lb 10oz
Uk PB common: 34lb 6oz
Euro PB: 44lb 14oz
I started fishing when my father took me at the tender age of 5 years old. I had a tendency to fall in quite a lot so he used to tie a tow rope around my waist and attach me to the nearest tree to prevent this from happening. He taught me the "proper" way, waggler, stick float, quiver tip and pole and soon had me fishing the local junior matches, even winning a few along the way. At the age of 13 I fishing in the adult matches including the winter league where one minnow on the river Wey would win your section and valuable team points.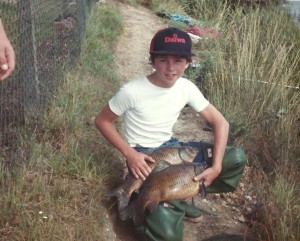 I continued to fish in the way the old man taught me for many years, then one day whilst fishing willow park in February I landed an 18lb mirror carp on a single maggot and a 2lb hooklink. That was it I was straight down Yateley angling and purchased my first carp setup and a bag of Richworth Tutti Frutti boiles. I spent the next few years learning carp fishing flitting from venue to venue in and around the Yateley area, even catching a few along the way. I then discovered what was then and still is today what I consider my fishing home…..Frimley pit 3, where I spent 4 very happy years chasing Charlie's Mate and although I caught my fair share, I never actually caught her, making do with admiring those who did.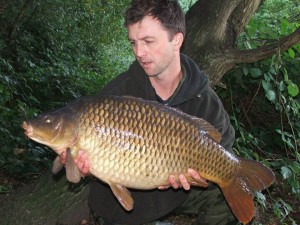 When Frimley became a syndicate with a large price tag I had to reluctantly move on to pastures new, Yateleys match lake, Sandhurst, north lake and south lake where I once again found myself flitting from place to place. I then spent a couple of years on Harley Wintneys Church Farm where I met fellow Catch and release contributors Ian Lewis and Dan Hegan. I caught plenty of fish from there and once again started to feel at home but the lack of any fish that would beat my PB started to play on my mind. It was then that the awesome human being that is Sir Ronald Buss offered me a chance of a nice ticket on a syndicate water that had plenty of thirties and a forty in it, fees paid ,job done and that's where I still am at the present chasing what can only be described as shadows……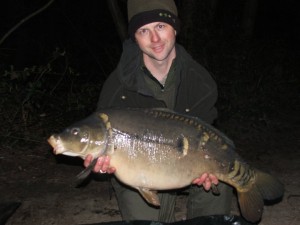 So that's it really, not caught any real monsters by today's standards but certainly fished plenty of lakes with a good deal of success, met some very nice people and made some awesome friends…..surely that's what it's all about isn't it?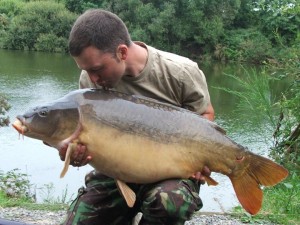 As I am writing this blog I am looking out onto the clear blue Menorcan sea whilst digging my toes into the golden sand and all I can think of is when I'm off angling in the English rain next! It's true what they say about carp fishing, once it...