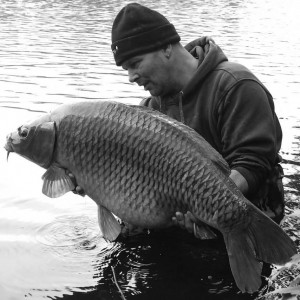 Les Bowers age 44
I've been fishing since I was 4yrs old
Live in tadley Hampshire
Uk pb mirror 45.12
Uk pb common 42.08
Foreign mirror 66.08
Foreign common 56
Sponsored by RigMarole, Mainline Baits, Harrison Rods, Advanced Technology Tackle (ATT), Potty's Leads, Koala Footwear, and Navitas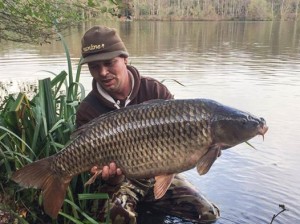 Man on fire – Frimley sessions I couldn't pull myself away from Frimley Pit 3 like I had intended for the spring. I had intended fishing on my other water for that period after a huge old brute of a fish. Frimley though , feels like home. Not only...

In the winter I'm not one for jumping on the germs ( maggots). I prefer to give them something that'll do them good and help them grow and repair. This winter it's been Mainlines Hybrid and Cell boilies. The only difference to the rest of the year is I drop...

I used to live in Paris many moons ago. I used to love fishing the wild rivers and big public waters around me whilst I lived there. To be honest I was spoilt for waters. This is where all the sponsorships started. Through catching some big fish in a relatively...