THE RIG CLINIC

in association with Revellution Custom End Tackle
Welcome to the Rig Clinic on Catch-and-release. Every month starting with March we will aim to show you rigs used in carp angling from the most simple straight forward presentation through to your more shall we call them 'Advanced' or more technical rigs, why and when to use them, what you will need to make them and so on.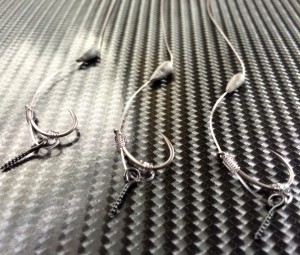 Hoping to guide you through in easy steps which you will find interesting and easy to follow, get tips on easy ways to tie them and be inspired to create your own version of them possibly, then put them into your rig armoury, which in turn will or should result in you putting more fish on the bank in the long term or if nothing else drive you insane tying them. With some named anglers also giving us their own personal rigs and rig applications its the place to find something to suit every situation.
I hope you find this section full of new tips and tricks that really do help make your passion for carp angling even more enjoyable…
See you on the bank sometime…
Neil Revell
It seems to have become one of the most popular knots for tying a d section to the back of your hook, so we thought we would bring you a very quick how to tie video. With this slow and clear view of the knot its so easy to...