As long as I can remember I've always had an obsession with water and fishing.
Looking back at photos, it took over my whole childhood from around the age of 3.
Fishing for me is far much more than just something to pass the time it's an escape from everything else but most of all its always been and is an adventure, creeping through brooks getting stung by wasps, nettles, and trapped in thorns just to have a glimpse of something that at the time would of seemed colossal.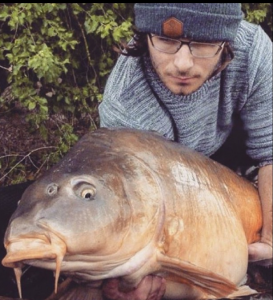 Starting off with a pole for minnows to spombing at range, whatever puts me in with a chance to catch my quarry you will find me doing it.
Currently situated in France where the locals seem to be more primitive in the way they fish rather than England, so this gives me a massive edge over them fishing the large tricky public waters for the old dark scaly warriors!
I take more of a particle approach in my carp fishing over boilies, preferring to spomb rather than use a throwing stick, although this is my preferred method I will fish differently depending on the situation and conditions. One day I could be fishing singles long range and the next float fishing with sweet corn in the margins. Nothing's set in stone and no plans are made until I arrive at my destinations.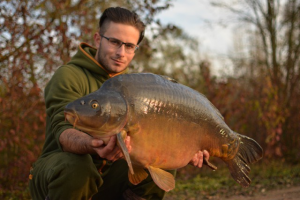 Due to my lifestyle and work choices I've had the opportunity to fish in some extreme destinations and one that I hope continues long into my life.
From the small brooks to inland seas, I get kicks and memories from fishing or walking beside all of them and that is one thing that I hope to be able to share with you.
French Fancy Arrived on the Sunday morning to what turned out to be an incredible social week at a stunning venue around 22.5 acres with a quality group of lads. I hadn't been fishing for a couple of months prior to this week so I was itching to get back...

French Fancies Today was different as I woke up a little bit too late and I knew deep down there was a possibility I would have to cancel the day trip due to lack of swims available. As it turned out I arrived at the lake around 9am just in time to...