Catch man Les Bowers on the
Aqua 13ft tristar rod hold-all ( Black Series)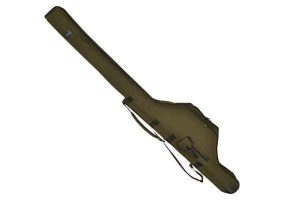 I have everything luggage and bivvy wise made by Aqua Products. It stands the test of time and the abuse I give it. I've asked and asked Aqua to do a 13ft rod hold-all for years but they didn't feel there was a market for it.
Well nowadays there are many fishing with 13ft rods and they finally brought out the Aqua 13ft tristar rod hold-all. It takes my 3 trebuchet lites with 50mm butt rings with shimano tech mgs with ease.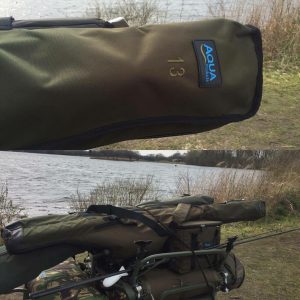 They are all protected whilst in transit. The sleeves inside are also padded. There's a pocket at the back of the spine to take a landing net handle and this also takes my throwing stick. A nice little touch are the Velcro straps to hold the rods in place and where landing net handle goes. There's also a small pocket on the side to take banksticks and buzzers.
All of this is well made in the Aqua Endura fabric that will last years. Quality zips and fittings that you expect from Aqua. The carry strap is well positioned and comfortable to carry if you have to.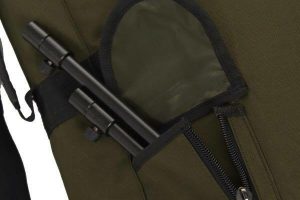 All in all its a superb rod hold-all. They do a 12ft version too. The 13ft retails at £104.99 and the 12ft at £99.99. Actually very good value and you have the name you can trust ' Aqua' on it.