A little about me, I'm what you would call lucky!
I fish because it's my passion and I share this passion with my close friends and fishing buddies. I'm a consultant for Wychwood, so get to use amazing gear and play with products before they even come out in the shops. I have a technical mind, so a love of what makes good bait and quality pop ups. This means I work with people to develop bait that helps me catch more fish! And at this point you are thinking "Lucky" right? If not then my real job is a designer for one of the largest chocolate companies that allows me to finish early Fridays so I can go fishing!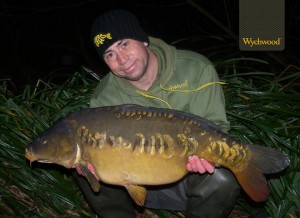 My fishing consists of maybe 3 weekends a month with the odd overnight and afternoon if I can't do a weekend. During the winter months I manage a couple of carp competitions, as I feel this is a real test of my fishing ability and pushes me to my limits.
I am also a Bailiff on Willow Park Fishery a day ticket venue on the Hampshire / Surrey boarders and each year we hold a Rig Clinic to give something back to everyone that fishes there from beginners to people after an edge to target a specific fish.
With fishing being something I simply love doing it could be a Park lake, Day ticket water or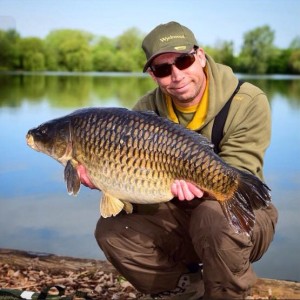 Syndicate, as I enjoy each session for different reasons. Every lake has a character fish, beautiful surroundings or simply amazing people and it's these things that make every fishing day a good one.
---
Crucian It… The Opportunity A couple of weeks ago I fished my club lake for carp with a little success, but I wasn't setting the world alight like the guy in the next swim. I was getting cleared out before the carp moved in. Around 4kg later and I'd...