Keith Williams
I have been carp fishing for 25 years learning my skills from my match fishing days where I used fish places like the River Thames and the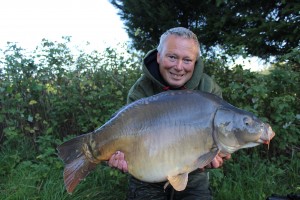 river lea.  Catching the carp bug while fishing the Grand union canal where I landed a few large carp I have simply continued with my passion.
My English personal best is a 49.lb common from Norfolk caught this year using mainline boilies and had other forties from Essex and Norfolk. Catching is what I love and I am  happy to help others. I have also achieved my level 2 coaching badge so can teach with authority.
I am a consultant for mainline baits, Hooked on Baits and Atomic tackle. I also work part time for angling technics
I regularly Fishing France with my Personal Best being a 73lb 4 oz. mirror and have caught over 100 fifties and 23 sixties
I like to keep rigs simple with long hair blowback my favourite rig. This rig I have used for 90 percent of my fishing, the last three years.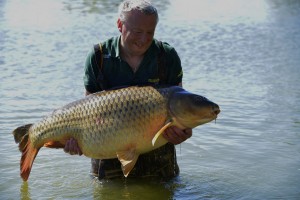 At the moment my fishing takes me to several waters in Norfolk very near to where I live Norwich area and regularly go to France fishing variety of lakes
I am looking forward to working with Catch and Release and will be keeping you all up to date with my adventures.
Exploits of Lac serriere This wonderful looking lake set in the limousin region of France near Coussac Bonneval, is one of the most consistent lakes I have fished. Where all swims can produce Big carp but multiple catches are possible as well. With 20 acres of water and swims well...

Badgers Holt Exploits I have been visiting Badgers Holt now for quite some time and always find this water a great challenge. Despite being a  small water, Badgers Holt still holds some truly magnificent carp. Situated in the limozine region of France the lake is set in a quiet valley...

    How to get the best out of your French Holiday