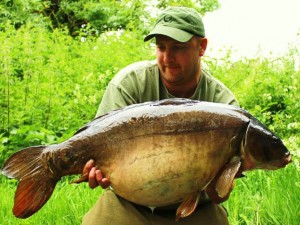 Lee Wagner
Location: Coventry
Date of birth: 19/11/1979
Favourite venue: Those that have nice carp!
PB: (UK) Leather 46lb 2 oz, Mirror 39lb 10 oz, Common 38lb 14 oz
Lee joins us from an incredibly successful background and as well respected man in the game. His passion for angling started as a young man and grew to the level we see today. Cutting his teeth on some incredible venues and adding some impressive captures to his name.
With a quest for a big common on the horizon Lee will be not only be writing some sessional pieces but also some great tactical and advice articles. We welcome Lee and look forward to loads of news from this top geezer.
---
"Take me to Church" A few weeks after my successful trip having captured three mid thirties on the "mead" I'm back down RK Leisure's fantastic Horton complex, just in time for the reopening of the complex, this time last year i was in exactly the same place, but it...

bleeeeeeeeeeeepppppp……………….  My Slumber somehow expectedly interrupted, I glide surefooted across to my rods, Seamlessly slip into my life jacket and lift into the protagonist creating a washing machine in the snags at 140, 5 long strides back and I'm at my Biv entrance, well clear of the fire ants nest...

Five Quick Top Tips 1)  THE MARK OF SUCCESS Don't you hate it when marking out, that you find a clear area then your float doesn't pop up! AARRRGGGHHHH Don't despair, best thing to do when looking for spots on weedy lakes etc, is to first cast out a...