Well, with winter drawing to a close and having done many fruitless sessions over the past couple of weeks, I'd just like to update you on what I have been doing recently. Ever since my second session on Stanborough Park bagging a stunning common and mirror, I have been fishing short sessions after work, 2-3 times a week to see if I can get a few fish. Having done a few long and cold evenings I have nothing to show for my efforts. Not a day goes past where I am begging for spring to hurry up so I can get some fish on the bank and be able to do some floater fishing.
I have fished about half a dozen evening sessions on Stanborough Park from 17:30 till around 21:00. Fishing light and off the barrow made it easier to move around if need be, the fish weren't going to give themselves away though!
Having rocked up at the lake and seeing it empty, I thought I may have been in with half a chance. Only trickling in a couple of spombs of half and whole boilies over three rods has done the trick for me in the going swims in the past. After moving swims up to 3-4 times in the small time slot I had, thinking that I would eventually find them, it just didn't happen.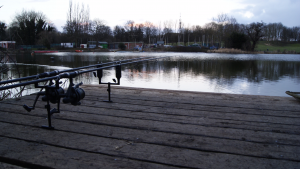 I have been persisting however. Planning sessions in advance up to July just goes to show how much I am buzzing to be getting some bank time in over the next few months. One of which I won't say much about now, but which will become apparent after I have the video edited towards the middle of July. Myself and a friend have a lake booked for the two of us, but I'll leave that one until nearer the time.
For a few evenings each week, I have been sat tying rigs and sorting out snaps for blogs and other write-ups which I have found to be a lot of fun. This is also aiding that extra buzz to be getting out there and doing what I love. The drive and determination also given off from other anglers banking some mint fish to date has helped. I have a few sessions planned for the next couple of weeks or so, possibly taking a break out next week as I shall be venturing down to Minehead for the UK Open
darts tournament over the weekend, after which I shall continue my pursuits.
As we all know, show season is in full flow with shows in Europe at the moment. I shall be down at the Big One with the Castaway-PVA team on the Saturday and also having a catch up with a few good friends of mine with a quick overnighter on Thorpe Lea planned the night before.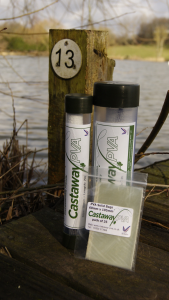 So, as you can see I have got plenty planned over the coming weeks in efforts to put some fish on the bank. I am also pleased to announce my first V-Log as it were is now in full edit just awaiting finalisation to then be added onto YouTube for everyone to watch through the trials and tribulations of my day to day fishing habits.
Hopefully in the coming weeks I shall be able to put some fish on the bank and get a nice little video done for you to watch and to get my slant on fishing as it were. Nothing too in depth, just a short video to give you something to whet your appetite.
Well, that's it for me for the time being. Catch up with me soon where I shall have the video finished and ready for viewing.
Be Lucky
Ross.