Park lake pleasure
The park lake has recently been kind to me. I have been down on a few sessions, of which have given results on a mix of tactics. After having some new products dropped on my desk at work, I was tasked to get out and get some "on the bank shots".
I got to the lake at a reasonable time and fished all afternoon. As I was photographing a three rod set up, I flicked out three singles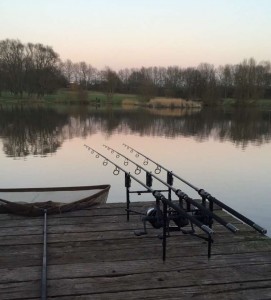 with bags to a few different spots.
I didn't have the chance to scatter any bait amongst them as I had to get snapping away on the camera. The day moved on and I had managed to slip the first fish in the net. This one was again on my desired wafter ig with a small mesh bag of cultured stick mix. This particular fish was typical with the average size spinning the scales between 15-16lb. I slipped the fish back and flicked the rod back out to a similar spot.
The afternoon moved on. It was a really lovely day, the sun was up and beaming across the lake, it was so nice to be out rather than indoors I'd say! A little while later I saw a few fish show, I flicked a single 14mm White popup in amongst where I saw the shows and the rod peeled off as I was talking to a passer by who was inquisitive in what I was fishing for. It adds a bit of a buzz latching into a fish when you have a member of public stood over your shoulder, although it adds the element of "please don't fall off" in the mix as well, I am sure some of you would agree.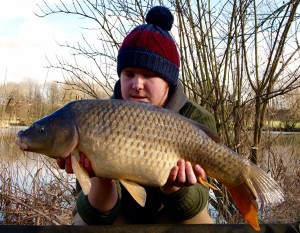 I slipped the fish in the net after a short and spirited battle under the rod tip. The hookbait was lodged a good inch and a half back in the fishes mouth, one of the best hook holds I have ever had myself. With the fish slipped back, my good friend Drew turned up to rinse me of my tea supplies and have a good catch up as I hadn't seen him in so long. I wrapped up the photography and sat on a bucket talking about all things fishing related.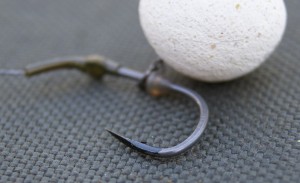 Once Drew had gone, I set about putting some bait out for the night ahead. A kilo of Nash Bait Key over three rods was more than suffice. Fishing three different rigs, a popup rig, my faithful wafter rig and a snowman – these three rigs serve me well wherever I seem to place them.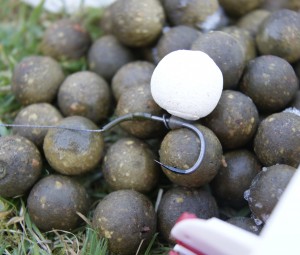 The night moved on and all that came along was sub zero temperatures and a nice thick covering of ice all over my gear. No more action prevailed during the night as it was just freezing! I mean of course I was toasty in my new indulgence but I wasn't shocked where the fish hadn't played ball.
I shall be venturing down again over the next few weeks leading up to Spring, where I shall be starting my new venture all being well.
Thank you for reading,
All the best,
Ross.