Hi all fellow anglers this is my first piece for the guys at catch and release and Have been contemplating what to write about, and then the week of all weeks came along and had to share it.
It started Thursday the 5th of march 2015 when I arrived at white springs fishery in south wales this is a venue close to my heart as I have been fishing there for nigh on 20 years on and off with, I am now part of the bailiff team at the complex also which is an honour as it has some of south wales biggest fish in it. Anyhow I arrived at the lake at 4pm on a peg that was booked by myself a few days before this peg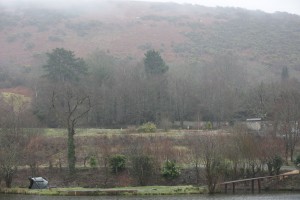 being peg 2 known to a few regulars as "the banker" because normally a good bait on the known spots would normally produce a fish or two.
I chose this peg as I had just done a 48 hr blank the previous weekend and wanted a confidence boost. I put a Nash 4g squid bait on one rod tipped with pink corn on my usual blow back style rig and out onto the known marginal spot my second rod on a Nash coconut crème pop up into a very small corner bay to the right hand side of the peg leaving myself very confident. Now my 3rd rod was going to go on a spot I wouldn't normally fish which is out in front of the peg away from all the usual hotspots this one also on a Nash 4g squid bottom bait tipped with my trusty pink corn. All rods had 20 15mm 4g squid boilies and 10 10mm coconut crèmes around them. So my rods were out the kettle went on and the wait began. At 11.45 pm I decided to move my right hand rod in the bay to a spot up the margin as though I maybe cutting off my rod in the bay. Now I normally would have a run through the night so I decided to get my head down early as I had to be up at 6am to pack down and get to work for 7.
The next thing I knew it was 5.45 and my alarm was going off I opened my eyes and started to realise another blank was on the cards so I reset my alarm for 5.55 and low and behold as I turned over my left hand rod on the totally new spot that have never put a rod on melted off with a one toner I few out of bed to pick up the rod a latch into my first carp in 72hrs I soon woke up and got my head on the fight which if I'm honest wasn't the same as the normal fight you get from one of the many 20lb + fish at the venue my initial thought was its her (her being the biggest resident in the specimen lake a fish called "hand job" normally around 43lb) so as you can imagine the adrenaline was pumping, after 10 mins the fish decided to show itself with a tail flip which let me identify it as a fish called "cut tale" no need to explain the name. anyhow 5 more minutes went by with my stomach churning I just wanted this fish in the net then "boom" she slipped across the net cord it was in. a deep breath and a quick gasp of relief as I knew this was one of the a team I took 5 minutes to compose myself before ringing up the other bailiff to come round and verify the weight. She went 32.8 an all-time biggest for her a few stills were taken and she was slipped back to her home to fight another day.
As you can imagine my day at work was a great day with only my next trip on my mind.
My next trip was the following Thursday I decided to double up with the John in a peg that had the luxury of a cabin on the peg this peg being peg 11 which is on the other side of the lake .he arrived at 2.30 but in true carp angler style he waited for my arrival at 4 to keep the disturbance to a minimal we both got our rods out on some spots and our wait began my approach was the same as my last session. The weather was pretty awful to be honest but I'm a firm believer of effort = reward and will always put maximum effort into my fishing no matter what the conditions throw at me.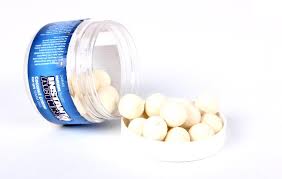 Within the first hour of the rods being out I have a take on my right hand rod which was out towards a corner of an island. I lifted into it with the fish kiting to my left it managed to throw the hook to say I was distraught was an understatement I kept my head and got the rod straight back on the spot and low and behold around 45mins later another take on the same rod this time I knew I had to land it again the fish went off to the right I held my own in the fight and after around 10 mins she was nearly ready to admit defeat john gave the shout of "it's a common" in my mind I was thinking a large common as it was the same sort of fight etc.
As my last capture cut tale she finally slipped over the cord and we got her into the cradle for the big weigh off she looked big very big scales the size 50p pieces a fish close to my pb common I was sure we hoisted her up and the shout was 33 34 34.2 34.6 we settled at 34.6. amazing what a fish we took a close look at her and realised it was another member of the A-team it was a fish called "hobnob" I couldn't believe it my 2nd A-team 30, one after another, from 2 different pegs, 2 different sides of the lake, a week apart and 1 common and 1 mirror this was what all my efforts have come too I was the happiest man in wales if not the world right about then.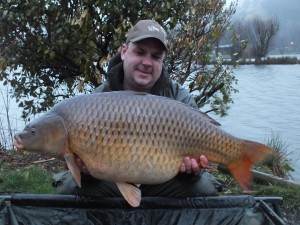 The owner and other bailiff came down to see this amazing fish and watch the stills being taken. I was blown away watching her slip out of my retainer back into her world. after all the texts and Facebook messages I finally decides to get my head down around 12.30 which was way too late as work was only a few hours away but I didn't care I was on top of the world and nothing was going to take it away from me. This time I was up before my alarm with a spring in my step and it was pack down and off to work I went.
John Cooper